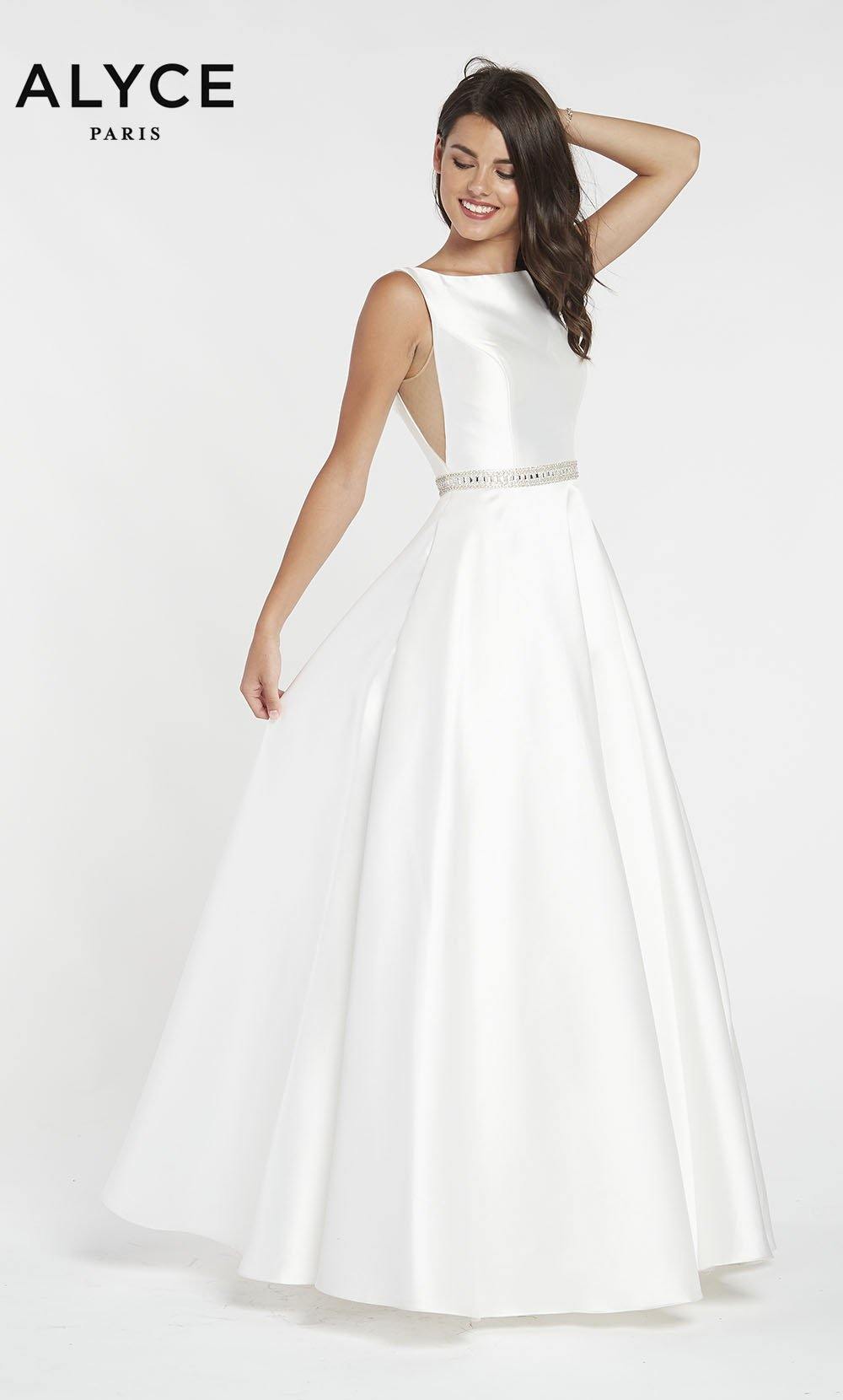 Congratulations! Whether it is a wedding, shower or bridal event – this season calls for lots of classic white dresses. Whether you are headed down the aisle or walking across the stage, ALYCE Paris has a collection of white dresses for all occasions. From embellished gowns to simple details, these are the styles worth celebrating. Be sure to check out our collection of little white dresses, no matter what the event. ALYCE Paris carries unique gowns to keep your shoppers looking great throughout any event.

---
For Graduation:
Yay, you did it! If your graduation cap and gown is sheer white, you will want to be cautious of dress color. Lights and whites will be sure not to come thru in pictures or under bright lights. Maybe your organization asks for you to just wear a white dress in lieu of a cap and gown. No matter the dress code, these white dresses will be sure to suit you for your fancy event. We take the stress out of shopping so you can focus on what is really important - the accomplishments you're celebrating!


---
For Weddings:
Congratulations! Brides to be will love our selection of wedding and shower dresses. Whether you are having a casual ceremony or heading to a luxurious destination, we have a great selection of special white dresses. Your wedding is your time to shine. So no matter where your ceremony will be held, find the perfect bridal gown to make you sparkle on your special day.