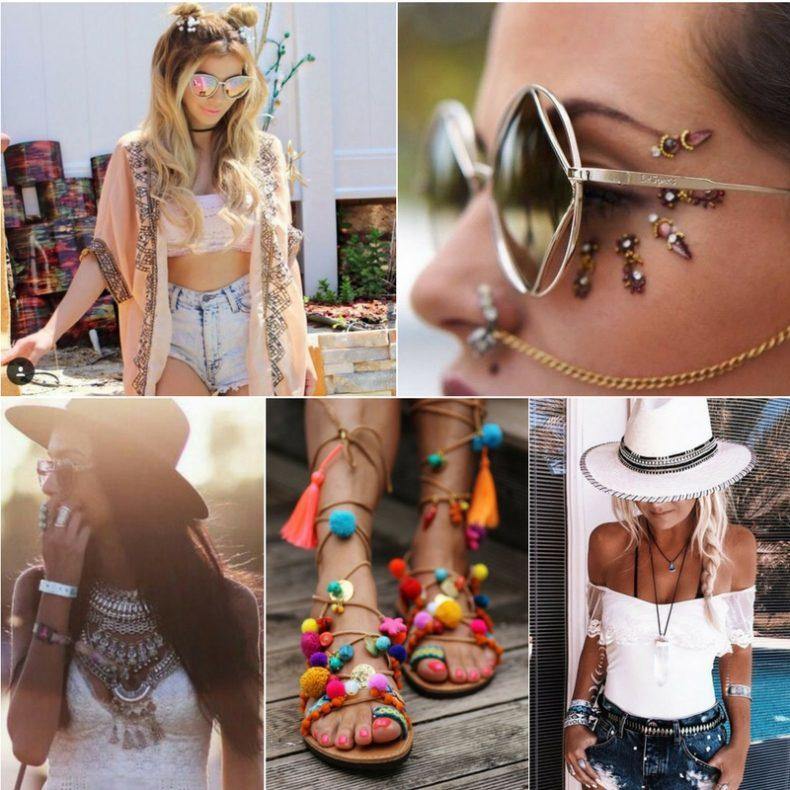 Festivals are full of fun colors, glitter, florals and 1970's vibes. Whether you are headed to California or Austin, Chicago or Tennessee, festival season is in full swing all across the country. Stuck on what to wear? Getting ready is half of the fun! #AlyceGirls love to have fun and be a style inspiration. We have put together our favorite festival look complete with hair styles, makeup and clothing to give you inspiration for either a festival or just fun street-wear.
---
Festival Makeup


First of all, makeup is a must. Festival makeup is full of glitter, bold colors, and jewels. In addition to a colorful look, tribal designs are common for facial and body makeup, check out a bold lipstick to pair up with your festival look! Be sure to have fun.
---
Bronzer & Highlight




Summer glows are all about bronzed skin. Whether you want to pack on the gold glitter and highlighter or go for a fresh bronzed faced, this is a simple alternative to bold colored festival makeup. A good glow kit can keep your dewy and clean look all year round, well after festival season has concluded.
---
Festival Accessories





Festival wear means pairing up your outfit with all of the right accessories. Since, after all, this will most likely complete your look. Hats are perfect to keep you cool under the hot festival sun. Large statement necklaces and big round glasses are iconic along with gladiator sandals. Your accessories should make you feel comfortable and complete as you head out to a day full of music and concerts. Rather than splurging on something you won't wear after festivals, look through what you already have or go to a thrift store with friends. The more unique, the better - so no one will have on what you do.
---
Festival Hair



Why only add glitter to the face and body when you could have it in your hair too? While we support glitter bodies, we also love glitter hair. Roots covered in glitter are a big trend alongside the classic flowers. Braids are also a festival must! Check out theses other braids for more inspo! As a result, your hair will be trendsetting wherever you're headed to this summer.
---
In conclusion, festival season is an exciting time of year. Which only leaves us to ask, who is ready for festival season? Whichever festival look you go with, be sure to have a fun and safe time. Festivals are about fashion, music, and fun. What ideas are we missing? What festival look do you love best? Sound off in the comments below