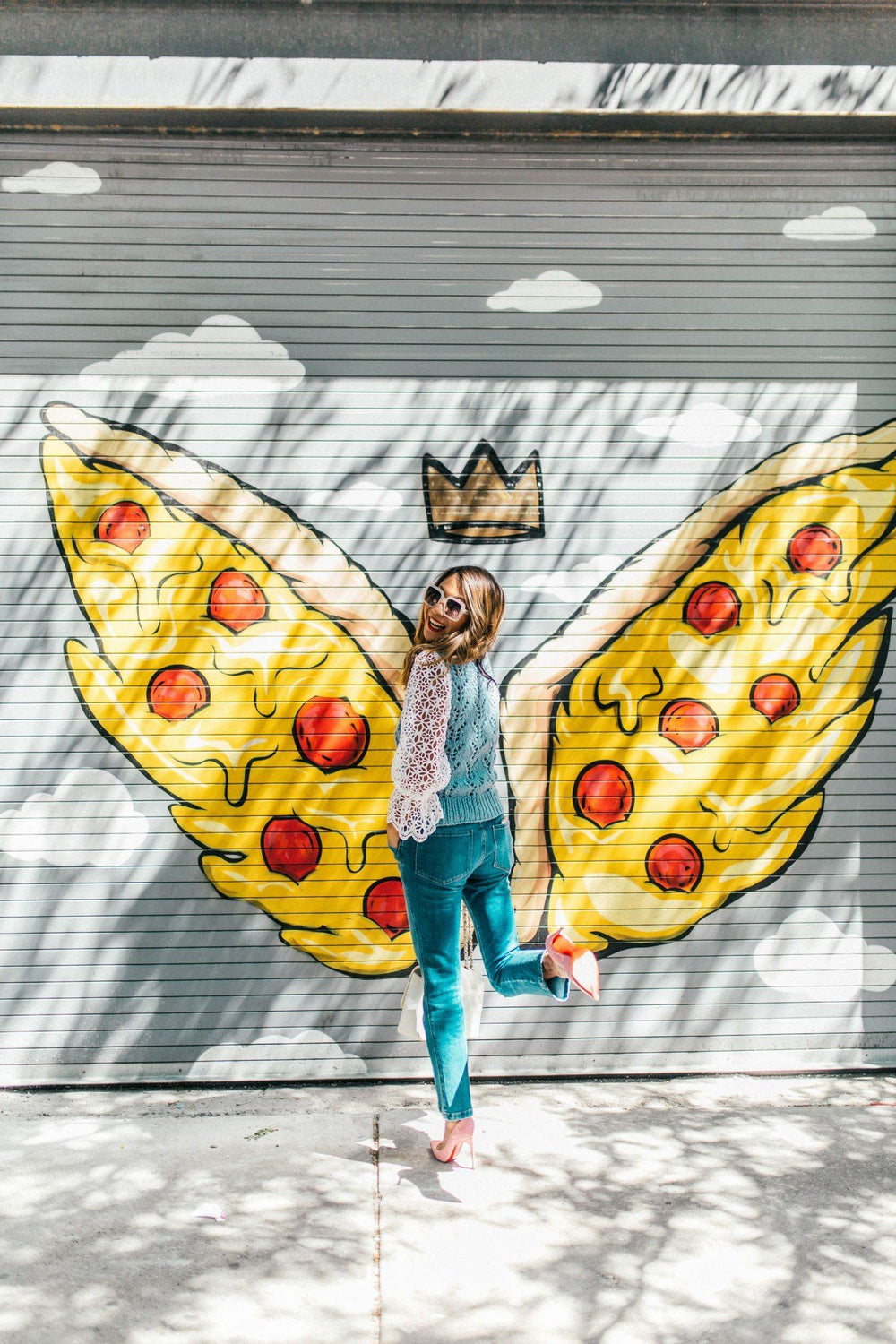 Some of us are social media gurus. Always snapping, tweeting, 'gramming and posting - it can be quite the hobby. With so many ways to make your account unique, you probably have sought out cool backgrounds or artsy spots around your town all to get the perfect Instagram. With that being said, we have put together the top Instagram spots in Chicago for #AlyceGirls everywhere to check out. Here are the coolest spots for your Instagram bucket list.
Chicago is known for its big city scene mixed with Midwest values (and lots of deep-dish pizza!). Whether you are strolling down Michigan Avenue or on the top of Willis Tower, get out there and explore this beautiful city! And here is how to take lots of good Instagrams when doing so.


The Bean (Cloud Gate)
You can't go to Chicago without a visit to the iconic Bean. Officially known as Cloud Gate, this famous piece stands proudly in the middle of Millennium Park in Chicago's Loop area.




The Flamingo Wall (601 N. Wells Street)
This is a blogger's dream wall. Bright, fun and colorful - your followers will absolutely like this one. This summery mural is actually on the side of a Cuban restaurant, the Flamingo Rum Club. Be sure to stop by for a picture or two.



(@RedSolesRedWine)


Wrigley Field (Wrigleyville)
After an exciting World Series win, the Cubs are more Insta-worthy than ever. The champion team sits proudly in Wrigleyville, a perfect spot for sports, food and an Instagram.



Wrigley Field

The Hampton Social
Summer never ends at this nautical hangout. From pizza to seafood, enjoy a breezy meal at this River North restaurant. The infamous "Rose All Day" gives a fun ambiance and an even better Instagram snapshot.



The Hampton Social 


Chicago Wall (2236 N. Milwaukee Ave.)
Greetings from CHI! This wall is the perfect digital postcard you will need for your timeline.


Stan's Donuts
Enjoy a tasteful treat and a perfect Instagram. What a combo. Stan's Donuts is the place for photographers with a sweet tooth to seek out.


Sweet Mandy B's
Indulge with a cupcake from Sweet Mandy B's. This pastel haven is full of color and sugar. The cupcake bakery makes for a soft and pretty picture for your social media.



Sky Deck, Willis Tower
While there may be a wait, the view will be worth it. Gather the courage to take in the scenery from the 103rd floor at The Ledge at Sky Deck Chicago. The 360 view will be breathtaking.



3 Arts Club Cafe (Inside Restoration Hardware)
Have an enjoyable meal inside this posh restaurant in Chicago's Gold Coast neighborhood. The view cannot be beat.


Parlor Pizza (West Loop)
Who doesn't love pizza?? Don't forget to take a cute pic with these pizza wings before you head out!
(@redsolesandredwine)
With so many fun spots, we know Chicago locals and tourists will be busy snapping away!