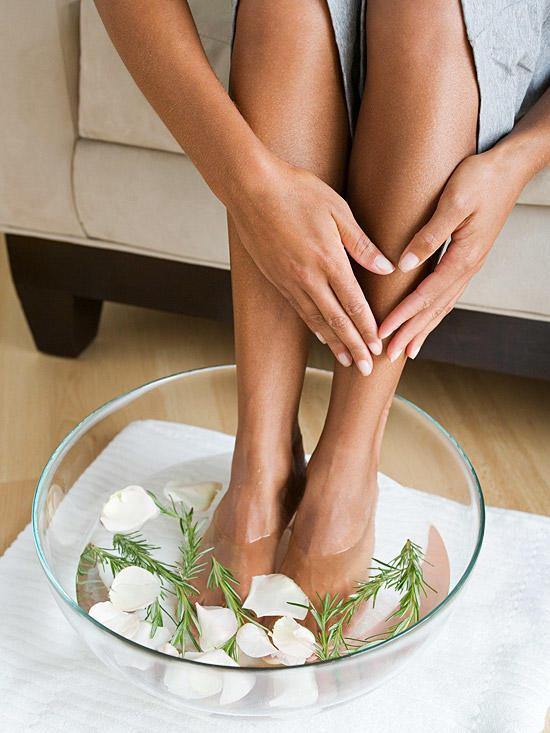 Sandal season is approaching ladies, or perhaps a much needed vacation! Are your feet up to snuff? From showing off your toes at the beach to having the perfect pedicure to go with those amazing strappy heels, you need to keep your feet looking and feeling great all summer. Check out these DIY tips to keep your pedicure game going strong all summer long.


Perfect Polish
For perfect polish every time apply a greasy lotion like Vaseline around your nail. You can wipe away any excess nail polish easily!


 

Restore Nails
Bright colored polish can stain your nails. Restore them to their original color by applying baking soda.


 

Foot Soak
Combine 1/2 cup of Listerine, 1/2 cup of vinegar, and 1 cup of warm water to create the perfect foot soak. Soak feet for 10 minutes to remove dead skin


 

Foot Scrub
Get your feet ready for summer with a foot scrub! Click here for the directions to make this crushed grape seeds and mango butter scrub.


 

Remove Ingrown Nails
Nothing can ruin sandal season more than an ingrown toenail, but it happens. For step by step instructions click here.




Polish Pairings
Now that you know all the tricks, it is time to pick the perfect polish pairing!


Pick All the Colors
If you can't decide what color to use for your DIY pedicure, just use them all!