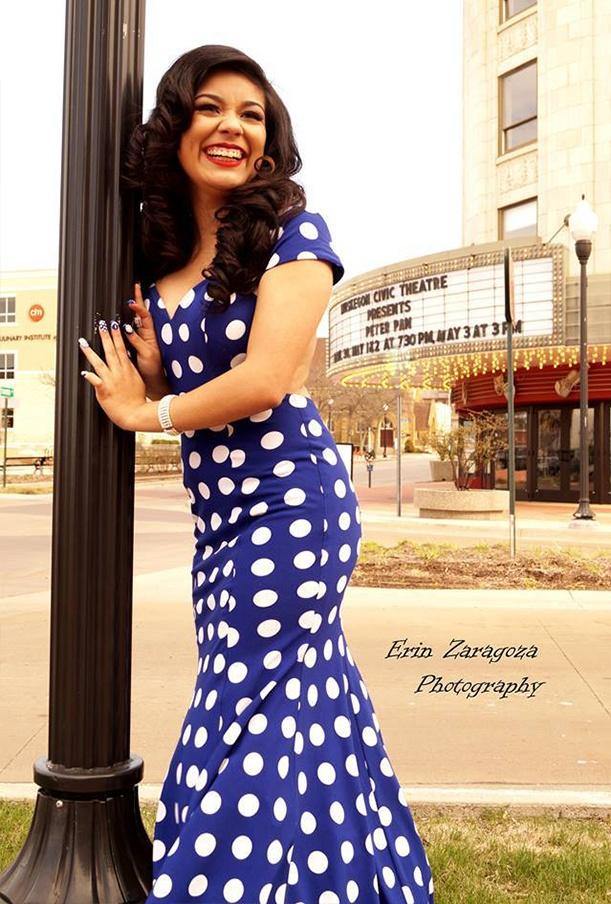 Mireya Briceno, a high school senior, was kicked out of her prom for wearing this dress, which her school believed violated the dress code and was too revealing for school. We completely disagree. This dress should not have been banned!


When Mireya went prom dress shopping with her mom they went with the prom dress code guidelines in hand to ensure the dress refrains from breaking any rules.

"The guidelines specifically said backless prom dresses are acceptable," Connie Briceno, Mireya's mother, told Yahoo Parenting. "The rules stated the prom dress needed to adhere to the 'fingertip rule' – meaning the dress had to hit below your fingertip when standing with her arms by your side. They also said no midriff showing, which to me means stomach. And they said the words, 'Backless dresses are acceptable.' "


The dress code for the Muskegon High School Prom specifically stated that backless dresses were acceptable to wear for the event.

"Other girls were wearing similar style dresses, like dresses with cutouts, and dresses with sheer lining on the midriff," Connie says. "Why were they allowed to stay and my daughter wasn't?"

This is a question that even we are asking, based on the photo below. I feel that her friends dress is slightly more revealing then Mireyas was, so why was she treated differently for a more modest dress? Why is her dress too revealing for school while her friends dress was perfectly fine?



"When Mireya first arrived at prom, she had no problem getting in," Connie says. "She took a picture with her cheer coach, she took pictures with her friends, and she hung out, got punch, it was no big deal," stated Mireyas mother. "But after an hour, the vice principal approached her and asked her to stand up. After she stood up, she was asked to turn around, and when she did the vice principal just said, 'You have to leave, this is a prom dress code violation.'"

"Any explanation would help, but what's done is done," Connie adds as she painfully recalls how her daughter called her crying from the Muskegon High School parking lot.

"I told her to go to dinner with her boyfriend, and try to enjoy her evening," Connie says. "She was really upset. She has her boyfriend's prom in two weeks, but still, this was her prom. She missed out on a memorable time with her friends."


These two look adorbs in their matching white and royal outfits! How can the school turn down this super cute prom couple? What do you think about prom dress codes? Was her dress style violating any of the rules? We want to hear from you