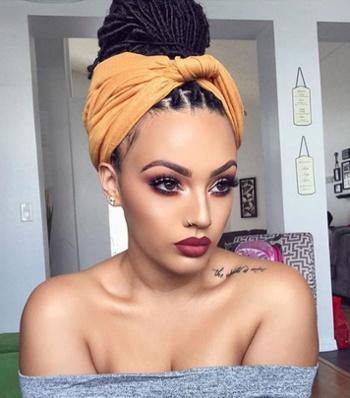 While experts say eyes are one of the first things people notice in a person, lips don't fall far behind. They are one of the most noticeable features on your face. Whether you are new to the makeup world or you are a self-proclaimed makeup expert, a bold lip is a statement that completes a look. A trip to the makeup store can be daunting if you aren't sure what exactly you are looking for. #AlyceGirls everywhere love to be different and beautiful in their own way! Here are some lip colors to try, helping you look and feel like you're most beautiful self! While natural is always beautiful, makeup can help you feel great if you choose to use it. It is a non permanent way to have fun and experiment ways to express yourself. Check out some of these lip and makeup combos for some inspiration for your next night out, party, or event!

Lip Colors to Try for Your Next Event


@Amrezy in Lipland "Montenegro" lip



@Viva_glam_kay in Anastasia "Dazed" lip



@Itsmyrayeraye in Colourpop "Dohee" lip

No matter what colors you try, have fun experimenting! From drug store finds to department store splurges, makeup can be purchased for all sorts of budgets. These lip colors are great inspiration for your next trip down the makeup aisle. From matte to gloss, lipstick and liners.. lip makeup is designed for all sorts of makeup needs. Enhance your inner beauty with a lip color that you love.