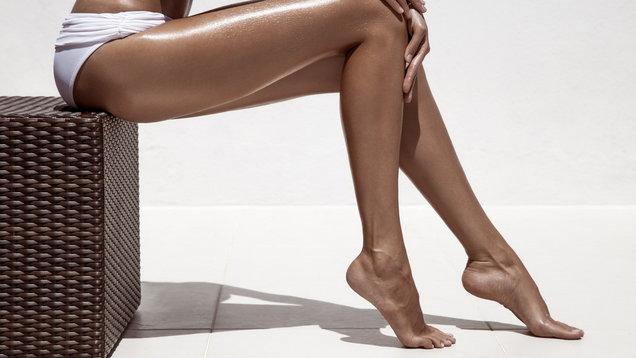 Tan skin, while not always healthy, is an after effect of sun exposure. Often times, we strive for a golden glow during summer months for a refreshed and dewy look.  Unfortunately, not everyone is able to hold a tan even after hours under the sun. Plus, spending too much time in the sun can lead to damaging effects like skin cancer and pre-mature wrinkles. It is always a good idea to wear SPF 30 and above when spending time outdoors. If you still want that golden glow without the damaging effects of UV light, try a self tanner. To achieve a beautiful glow this summer without the harmful effects of the sun, we have listed the top self-tanners to try this summer to look like a golden goddess.

Fake Bake- $13


Fake Bake Flawless Bronzer

Tanwise - $10


Tanwise Bronzing Mousse

Loving Tan- $40



 Loving Tan 2HR Express Mousse

St. Tropez -$44


St. Tropez Bronzing Mousse

Beauty By Earth- $25


Beauty By Earth Tanner

Clarins- $25


Clarins Self Tanning Instant Gel

SUN LABORATORIES- $15


Sun Laboratories Self Tanning Lotion

Banana Boat- $18


Banana Boat Self Tanning Lotion

St Moriz- $6


St. Moriz Tanning Mousse

Tanceuticals- $27


Taneuticals Self Tanning Lotion

All these self tanners have one thing in common: they will leave you looking like a bronzed babe! With products reaching a variety of budgets, you will be sure to find a product that suits your bank account and skin tone.

Picking out a great self tanner will be perfect to use for prom season. Still looking for a perfect dress? Check out our selection of ALYCE Paris prom dresses. With that perfect glow and stunning gown, don't forget to read our hair and makeup inspiration posts for the perfect prom look!