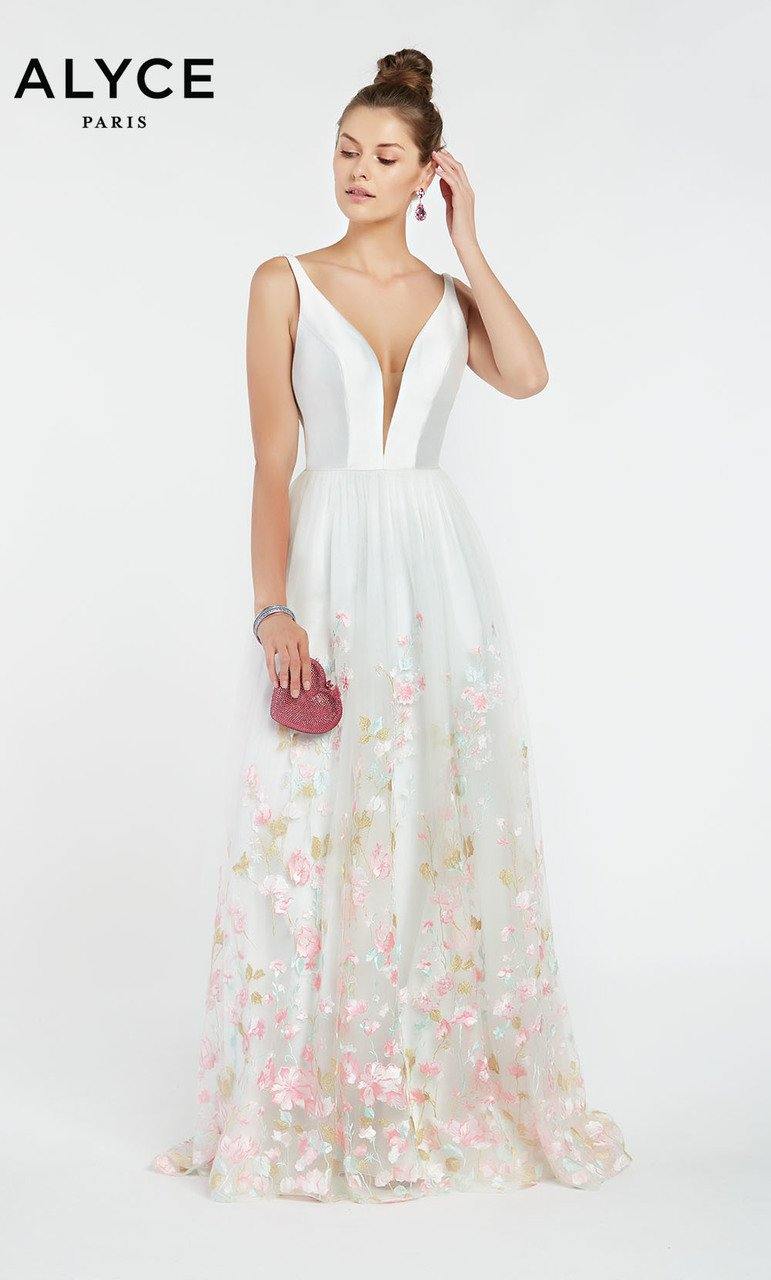 If you think white and ivory dresses are only for weddings, think again. Celebs rock so many gorgeous white gowns on the red carpet every year and this trend is perfect for prom. White is such a vivid and crisp color and it will look great in your prom photos.
One of the biggest concerns girls have when purchasing a white dress for prom is that they don't want it to look bridal. It's prom, not your wedding. White dresses with embellishments and even crop tops are a great way to ensure your look doesn't go to that bridal level. Hair, makeup and accessories can also help create the perfect prom look. A white (or ivory) prom dress acts as the perfect canvas for you to add an unexpected pop of color with your makeup, nails or jewelry.
Want to turn heads at prom? Go for a fashion forward look like this bodycon gown!