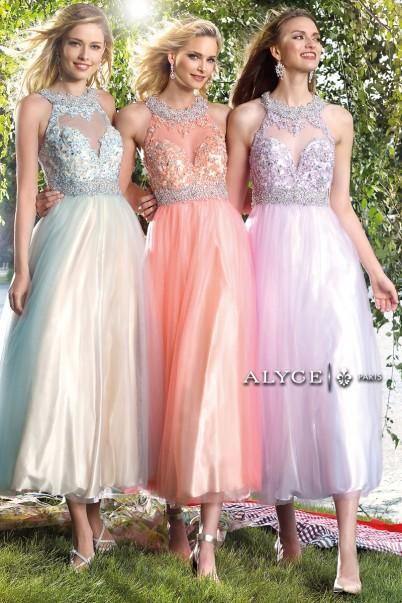 What's hot for prom this season? I'm here to tell you. 2015 is full of some chic new trends that are perfect for prom. From crop tops, to intricate necklines, these are 5 of the 2015 prom dress trends. You can pick just one trend or really show off your killer style and try a few.
Don't forget to pin your favorites to Pinterest and share them with your friends on Facebook and Twitter.

1. Crop Top Prom Trend
Two piece crop top dresses are one of the hottest trends for prom. If you want to show off your midriff this is the perfect trend for you. Crop top dresses are awesome because you can totally wear the top and skirt again as separates.



2. Pants For Prom Trend
Who says you need to wear a dress to prom? If you love breaking fashion rules then hop on this playful yet elegant trend.



3. Backless Prom Dress Trend
Backless dresses are a sophisticated way to add a major sexy vibe to your look. If you love showing off your back, then this is the 2015 prom dress trend for you.



4. Tea Length Prom Dress Trend
Add a flirty twist to your prom look with a cute tea length dress! This prom trend is perfect for showing off a pair of super cute heels!



5. Intricate Neckline Prom Trend
You won't need to wear a necklace with this prom trend! Intricate necklines are perfect for drawing attention to your face.