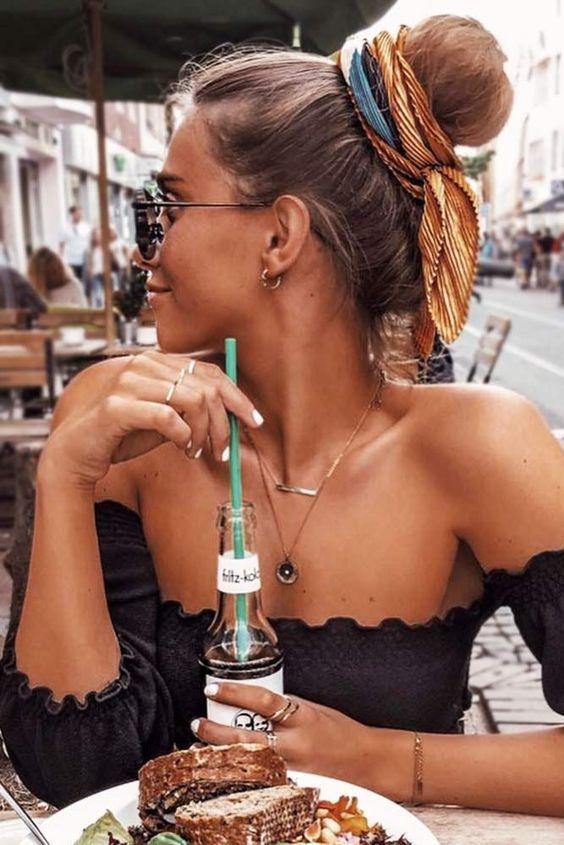 While the summertime is the best time to be out soaking up the sun, it can also be the most damaging months for your hair. Everything from the sun, pools, and humidity can leave your hair in need of some tender loving care. The last thing you'd want to do is style it with heat tools causing even more damage. We have come prepared with some great preventative hair tips to keep your hair safe all summer long.
First, start the summer with a trim to cut off the dead ends. We recommend switching to a shampoo and conditioner that will seal in all the moisture all day. Don't forget to wet your hair before and after going in the pool so that your hair doesn't absorb the chemicals and chlorine from the pool. Lastly, try minimizing using excess heat on your hair to avoid drying it out more.
We have gathered helpful hairstyles that are casually chic without the damage of heating tools! Give your hair a break this summer.
Dutch Braid Bun


Knot Updo 


Twisted Top Knot Tutorial


Pull Through Braid Tutorial


Fish Tail Tutorial


Headband Braids


Scarf Bun


Twist Bun


Low Bun Tutorial


Rose Bun Tutorial


Scarf Head Wrap


Curly Bun

See any styles you like? Have any extra tips we need to know? Sound off in the comments below and share your best hair care secrets and styles. Keep your hair safe this summer!

Don't forget to protect your hair and your skin from the damaging UV rays. Read this blog post to see how to get the perfect summer glow without stepping foot in the sun. Be sure to keep following the Alyce Paris blog and never miss another beauty or hair secret again