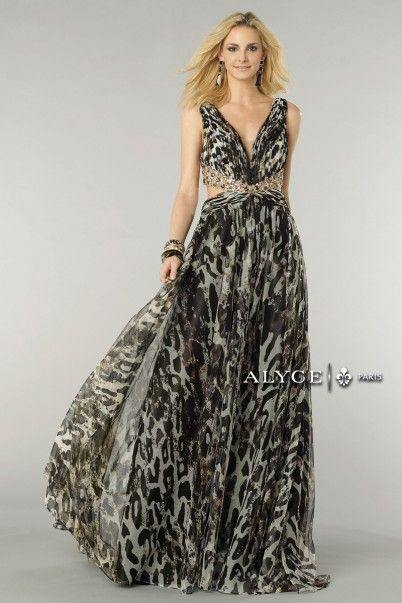 Tall girls rejoice because this article is all about you! Prom dress shopping can be hard, but it doesn't have to be. Dressing for your body type is a great way to ensure you look stunning at prom!

So you are tall? That means that your long frame can pull off styles that shorter ladies can't. Many tall girls wonder if they can wear heels. Yes you can! If you want to rock a pair of 5 inch heels then go for it! They will make your legs go on for miles. However, if you want to rock some flats or low heels you totally have the height to pull it off!

Want to know what prom dress is right for you? Check out the top 5 prom dress styles for tall girls below.

Bold Print
Your tall frame can totally balance out a bold print.



Slit
Tall girls have legs that will go on for days! Show them off in a prom dress that features a sexy slit.



Tea Length
Tea length dresses are a popular trend for prom this year! Tall ladies have the advantage of being able to pull off this trend without looking overwhelmed with this poofy silhouette.

Two Piece
A two piece prom dress is perfect for a tall girl because it is easier to adjust to your height. A separate top and bottom will also help break up your long frame.



Pants
Similarly, sexy pants ensemble will also break up your frame. If you really want to show off your long legs then rock a prom look like these.