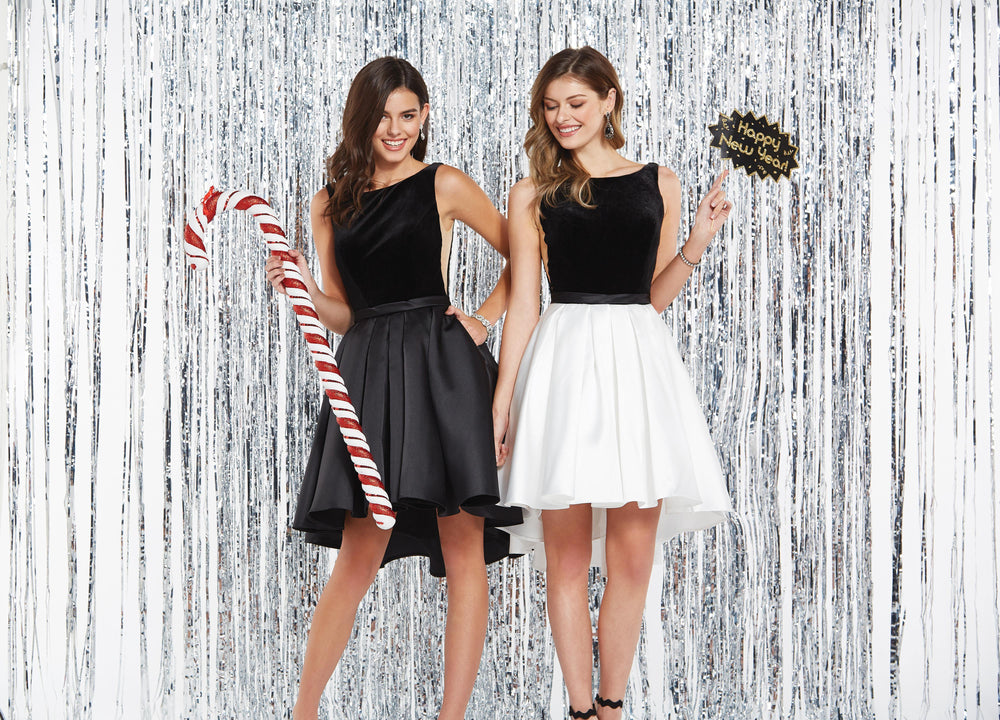 As we start to wrap up 2018, it can be a challenge to find the perfect dress for all the upcoming end of the year festivities. We've gathered a handful of long and short dresses perfect for any occasion this Holiday Season!
Long Red Gowns:
If you are looking to be bold and turn heads, these vibrant red gowns will do just that
Style 1295
Not sure what kind of makeup look to do with these eye catching gowns? We've got your back:
---
Long Black Gowns:
Black is chic, elegant and a sure way to make fashion statement. Unique silhouettes are a great way to go if you don't want anything too striking
Black dresses are so versatile that any makeup look pairs well, here is some inspo to elevate your look:
---
Short Dresses:

An amazing thing about short dresses is that they can be used for multiple occasions. Check out these short dresses that are great for Homecoming, Graduation, Birthdays or a Night out!
                  3684 & 4455                                           4413 & 4002                                                   4039 & 2634
Try these light natural makeup looks below to pair with these fresh, fun short dresses:
Looking for something different? Shop our 2019 Dress collection HERE.