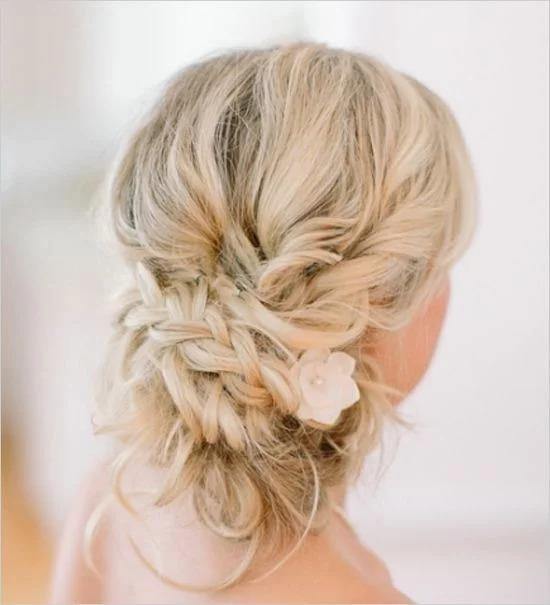 Bridesmaids may not be the stars of the wedding, but they are a huge part of it! Picking the correct hairstyle can be daunting, especially since everyone in the bridal party has a different unique style! Picking a common theme like braids is a great way to let everyone pick a hairstyle that fits their look. Check out these 8 stunning braided bridesmaid hair ideas below!

Don't forget to save your favorites to Pinterest and share them with your entire bridal party on Facebook and Twitter!



1. Low Braided Bun
This hairstyle is the perfect way to pull back long hair, and that small flower adds a pretty special twist.



2. Braided Side Ponytail
Braid on top, party on the bottom! This look is great for ladies who want to show off their long locks.


3. Half Up Half Down Braid
Whether you have long or short hair, this look will work for you!




4. Lacebraided Updo
Pretty and easy to do DIY style!




5. Crown Braid
Want to show off a stunning pair of earrings? Opt for a crown braid with a low bun!




6. Fishtail Braid
Weaving a small fishtail braid to a soft curls look makes it much more interesting.





7. Inverted Fishtail Side Braid
Side braids are so on trend right now! This look is perfect for an asymmetrical bridesmaid dress.




8. Braided Updo
For a full on glam look check out this braided updo!



Looking for the perfect bridesmaid dress? Check out ALYCE Paris!