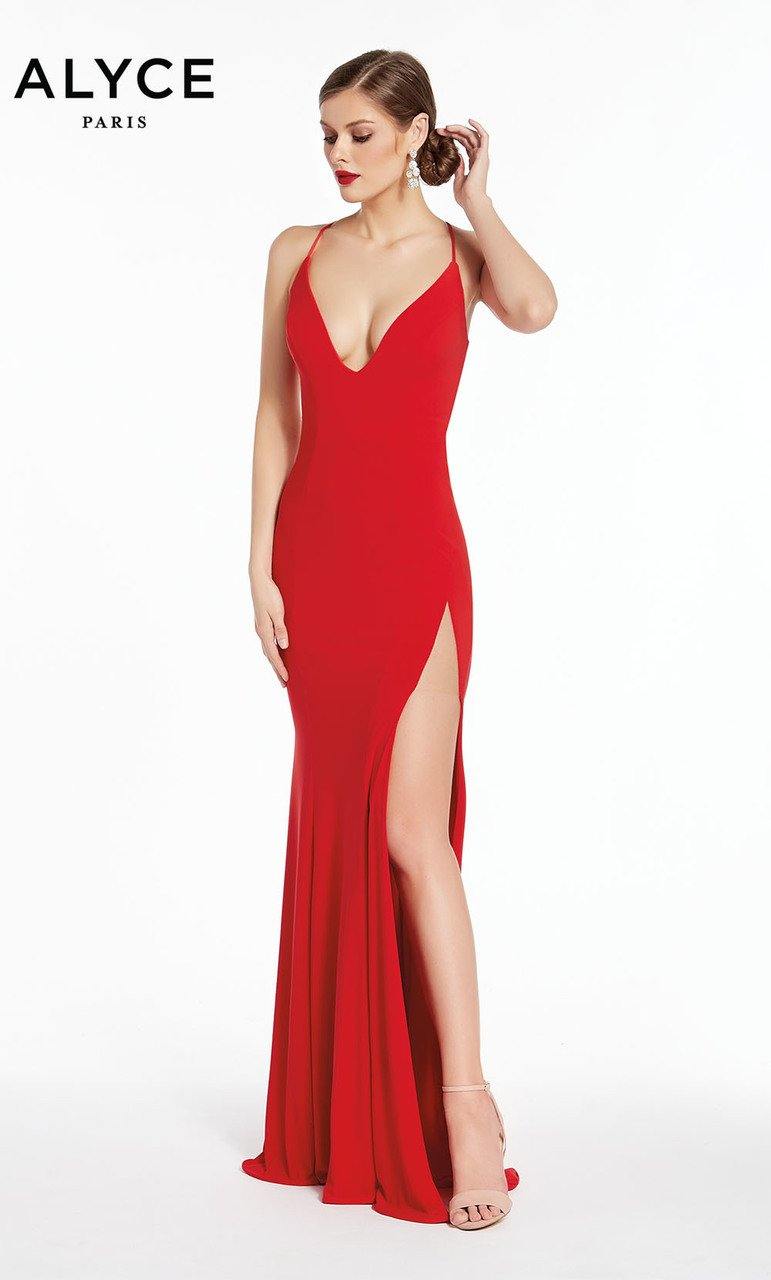 There are SO many factors to consider when choosing a prom dress. Feeling overwhelmed by it? Look to the stars for some guidance! Your astrological sign can tell you a lot about your personality and the kind of dress that will most accurately represent it! Scroll down to find your zodiac sign to discover the prom dress destined for you!
Aries (March 21-April 19)
Passionate, Courageous, Determined
Power Color: Red
The Aries girl wants an ensemble that makes a statement. Something simple, but stunning, that will highlight her admirable confidence.
Style#1377 
Taurus (April 20-May 20)
Practical, Sensual, Has An Eye For Beauty
Power Color: Green
You're a Taurus, so you need something trendy and very fashion-forward. However, practicality and comfort are also important to you. 
Style#60333
Gemini (May 21-June20)
Risk-Taker
Power Color: Yellow/Gold
Gemini, as a social sign you need a dress that is as outgoing as you are. Go for something loud and shiny where you won't be missed!
Style#1377 
Cancer (June 21-July 22)
Poised, Refined, Classy
Power Color: White/Silver
A cancer is very loyal, imaginative, and emotional. When it comes to style, you appear polished and sophisticated. Choose a prom dress that that channels an old Hollywood vibe, that's elegant and classic. 
Style#60233
Leo (July 23-August 22)
Fun, Social
Power Color: Gold
As the life of the party, you need a dress that will be as loud and fun as you are! With that being said, go for sparkle, sequin or neon. You love being the center of attention and these dresses will get you there. 
Style#KP121
Virgo (August 23-September 22)
Reserved, Practical, Detail-Oriented
Power Color: Green/Brown
Virgo, you don't want anything too exposing or too dramatic. Choose a style that is simple, flattering, and will make you feel comfortable and confident. Think feminine floral prints, flowy chiffons and delicate indie embroidery.
Style#1440
Libra (September 23-October 22)
Gracious, Gentle, Peaceful
Power Color: Pink&Blue
Libras should wear a soft, flowy, and feminine dress. Pick a dress that has an elegant and timeless silhouette, with some added embellishments to make a statement. 
Style#1439
Scorpio (October 23-November 21)
Passionate, Fierce
Power Color: Black
You're have a flirty and spicy personality, so you need a dress that embraces it. Either pick a dress that's bold in style (like cut outs or low necklines) or bold in color.
Style#60310
Sagittarius (November 21-December 21)
Energetic, Bold, Full of Fun
Power Color: Purple
You have such a cool, fun personality that you'll bring any dress to life! Go for a colorful shade, Sag! If you want to take things to another level, throw in a high slit! 
Style#60394
Capricorn (December 22-January 19)
Mature, Chic
Power Color: Brown/Grey/Neutrals
Your personality is mature and chic but that in no way means you should pick a boring prom dress! Definitely go for a nude or peachy pink one that has some sort of glam detailing like sequins, gems or lace. 
Style#60486
Aquarius (January 20-February 18)
Independent; Unpredictable; Free-Spirited
Power Color: Blue
As an Aquarius you love to be in the spotlight and luckily since you're not afraid to take risks, this isn't very hard to achieve. Choose something that is bright, bold, or sparkly and you will be sure to turn heads! 
Style#60563
Pisces (February 19-March 20)
Romantic, Loving
Power Color: Light Green
Pieces, you need a dress that is flirty and girly! Something pastel and floral will express your delicate side and make you look and feel like a princess!
Style#60439