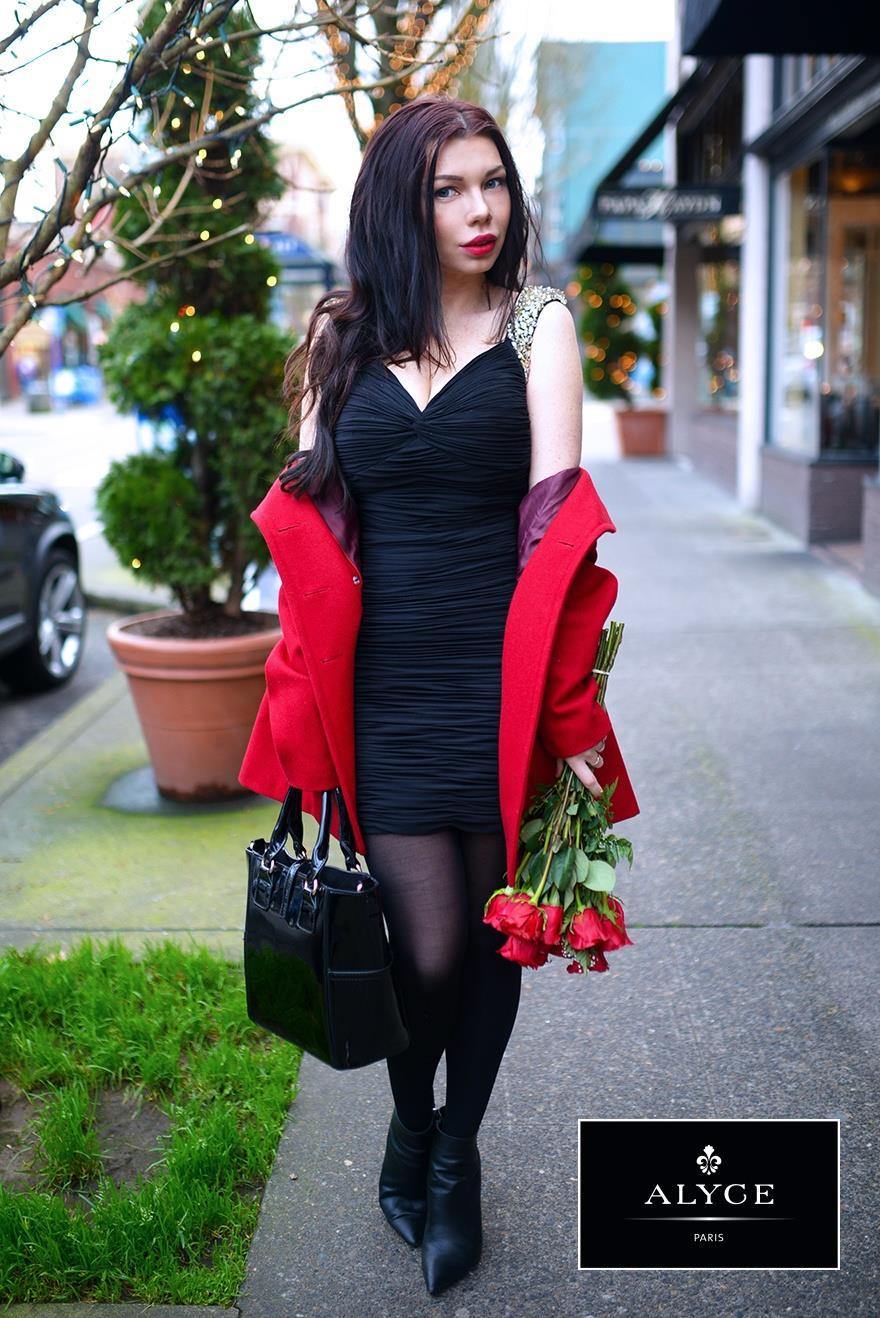 It's that time of the year, Valentine's Day is upon us. There's so much to do to get ready! I've assembled some of my favorite looks for you to rock your night! For your makeup, dress and nails, we have the essentials you can't go without.

Valentine's Makeup |Quick and Easy Smokey Cat Eye

It literary takes 5-7 minutes to create this sultry and sexy look!

Products used in this video:
Urban Decay Eyeshadow Primer
Beauty Treats Eyeshadow Palette - light brown color
Pati Dubroff Pencil Eyeshadow, truffle brown
Matte black color from Beauty Treats Eyeshadow palette
Shiny metallic black
Beige sparkly color from Beauty Treats Eyeshadow Palette
MAC Pigment Vanilla
The Falsies Volume Mascara by Maybeline
False Eyelashes by KARA Eyelashes
Loreal Exclusive Collection by JLo, Jennifer s Nude
Bobbi Brown Pink Lip Gloss

Valentine s Day Dress | ALYCE Paris Style #4380If you need a dress, now s the time! I have ALYCE Paris style #4380
This ALYCE Paris dress is a charming little black dress! Perfect for a night on the town with your girls, Valentine s Day dress, or a hot date at homecoming! With a sweetheart neckline, subtle beaded straps, and an open back, you're demure yet sophisticated. I love it!

Shoes: Christian Louboutin | Coat: Michael Kors