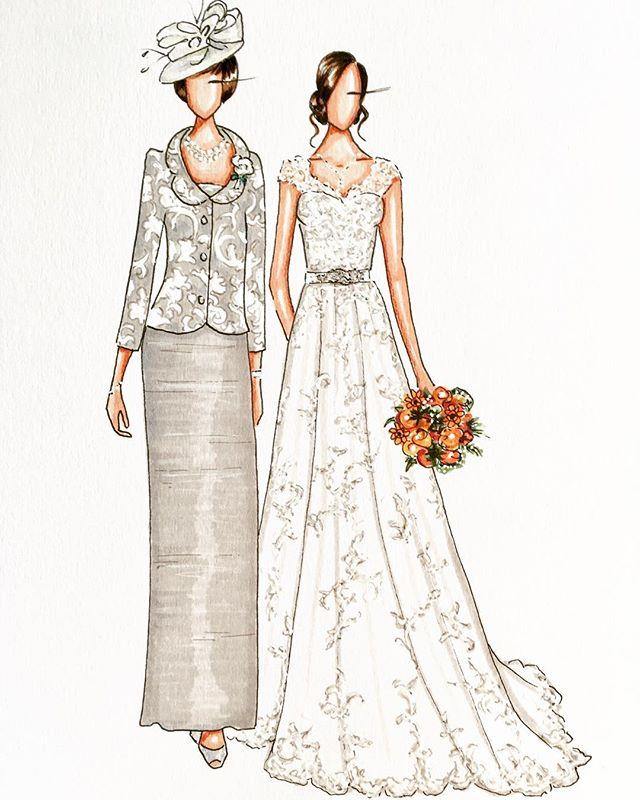 On your daughter (or sons) biggest day of their life you should be there, not only emotionally, but around to help if anything goes wrong.. essentially their "rock" to lean on. Here are some Mother of the Bride Shopping Tips that can be useful for this important day.
---
1: Talk to the bride about the type of wedding she has in mind. 
Making sure that you and her are on the same page when it comes to length, color, style and how much skin you show. Its important that you are comfortable but that you are also respecting her vision for her day. You should be an accessory to the bride, not steal the show with a flashy or provocative dress so keep this in mind when shopping. Weddings usually mean loads of pictures, so make sure you look into getting shape wear or slips to insure that things stay tucked in and have you feeling fabulous all night.
2: Be Comfortable. 
I can't stress how important it is that you feel as comfortable as possible on this day. If you aren't comfortable with your arms or an open back make sure you talk to the bride so that you will have all your concerns taken in account. There's nothing worse than wearing something you hate because that will then show in your face throughout the day. Don't forget to discuss the types of shoes you feel most comfortable in. Remember that the heel should stay on the low side so that your feet don't start killing you half way through the day, if not keep a pair of fashionable flats nearby so that you could change if need be.
3. Make sure you set a budget with your dress. 
Find something that will complement your body, but will not cost you an arm and leg. Sometimes getting a simple dress and adding jewelry is a perfect way to achieve an effortless classy look.
4. Keep in mind the location of the wedding. 
Whether it be outdoor or indoor, make sure you are dressed for the occasion and that the venue and your dress fit the brides aesthetic vision. Some dresses come with sleeves, shawls and small blazers.
5. Mother of the Bride VS. Mother of the Groom. 
Traditionally the mother of the bride chooses her dress before the mother of the groom. If you choose to follow this make sure you don't get competitive on looking better than the other. Possibly sit down and talk about the types of dresses both of you have in mind so that the overall looks complement each other.